Our cheeses
All our cheeses are vegan, dairy-free and full of plant goodness. All our cheeses contain cashew nuts.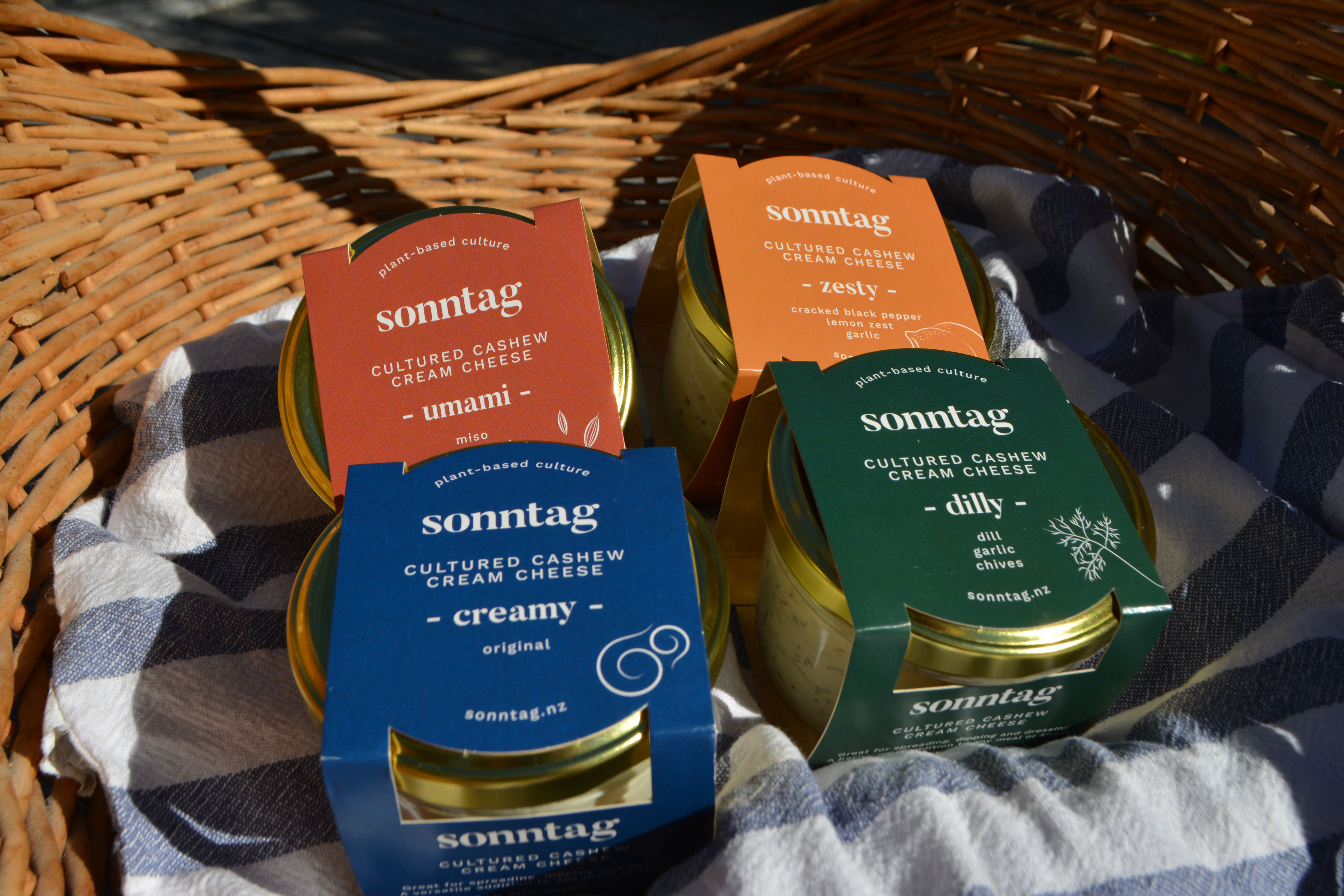 CULTURED CREAM CHEESE
Cultured and full of nutty goodness. Culturing is the fermentation process that gives our Cashew Cream Cheeses the familiar cheesy taste and packs it full of probiotic goodness.
Creamy
Our original cream cheese. The versatile cream cheese is a great staple for a classic cream cheese bagel with jam, baking and cooking.
Dilly
The classic dill, garlic and chives in this cream cheese are a combination made in heaven. Great herbaceous flavours that elevate any toast. Silver Award Winner at the NZ Artisan Awards 2022.
Umami
A special flavour experience with miso and whole cumin seeds. Great with (vegan) pastrami or topped on fried mushrooms and more. Silver Award Winner at the NZ Artisan Awards 2022.
Zesty
Fresh lemon zest, cracked black pepper and fragrant garlic make this cream cheese a great spread or topping. More than cream cheese, Zesty is a great substitute for sour cream or aioli in many meals.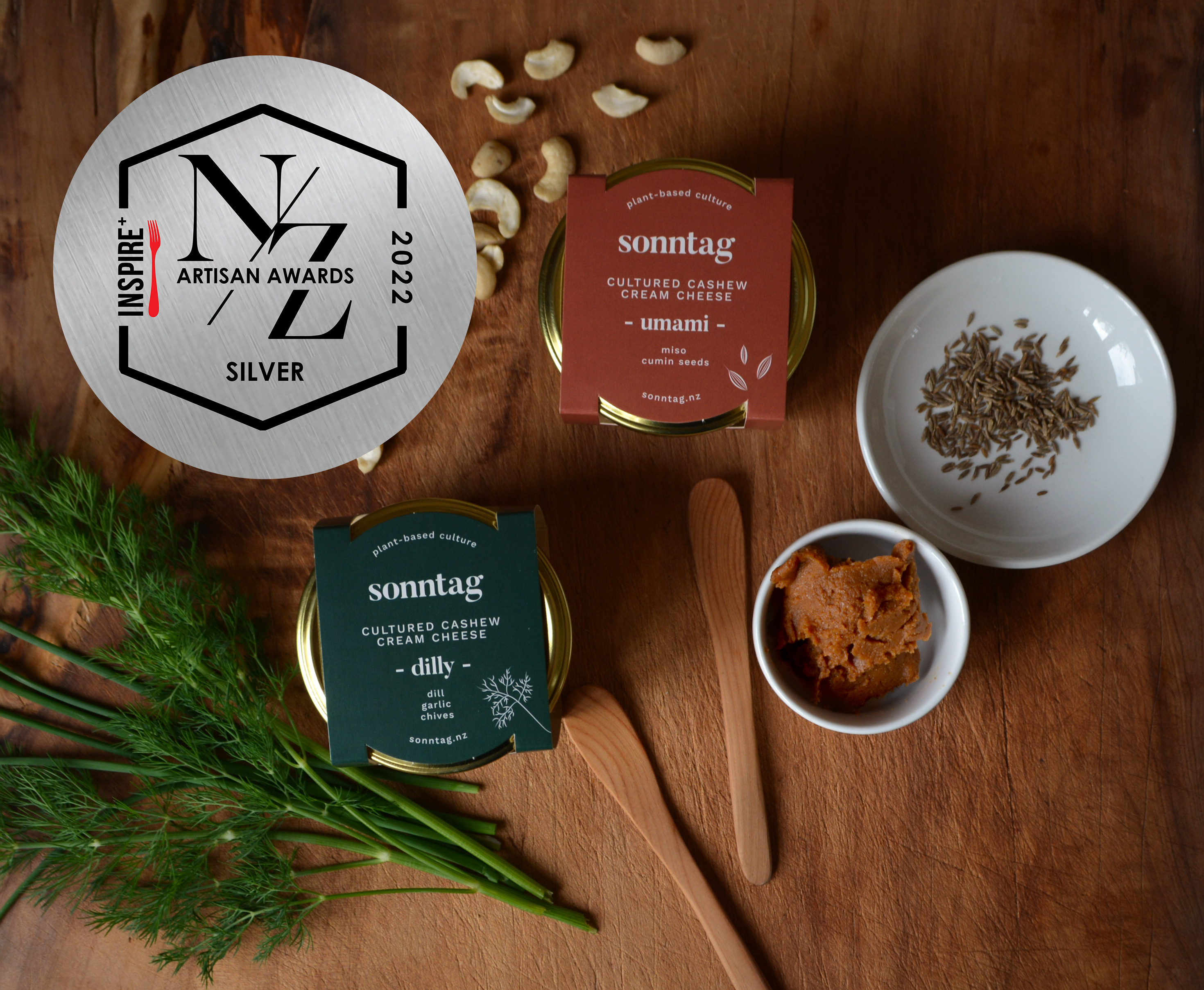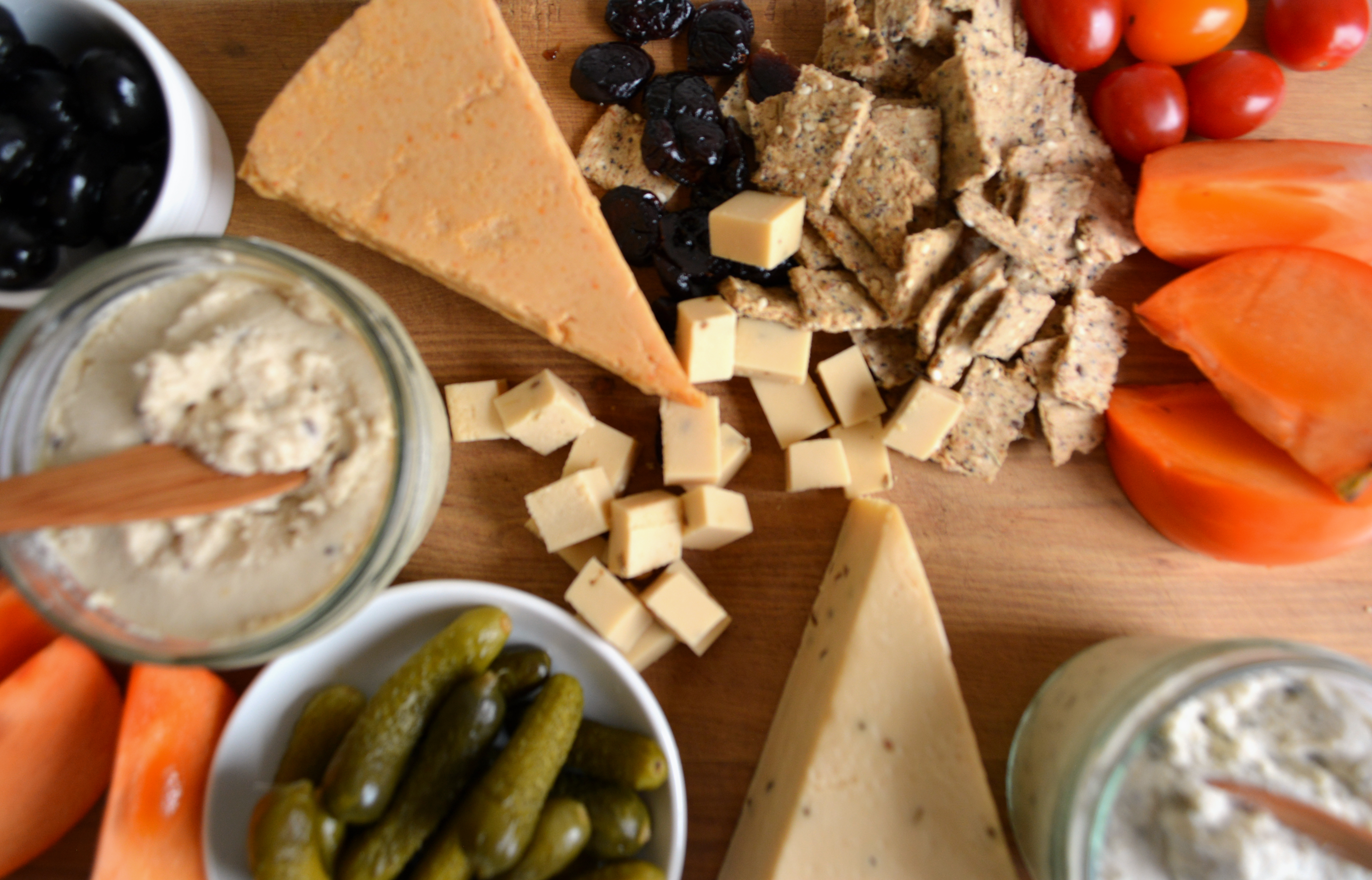 GOUDA STYLE CHEESE
Our Gouda Style Cheeses range convinces not just vegan and dairyfree folks. These cheese alternatives are smooth as and have a great melt-in-your-mouth texture. They are best enjoyed on a platter or as a thick slice on your sandwich and they can be grated easily. Sonntag hard cheeses are made from cashew milk, gluten-free flours such as rice and tapioca flour and coconut oil.
Cumin Gouda Style
The winner of the Vegan Cheese Award 2022 in the category of "Best Flavoured Cheese". The judges said it best: Cumin covered beautiful. Flavour well balanced. Brilliant on a cheese board. Well-toned, with mass appeal.
Smoked Gouda Style
Our most popular cheese, this sliceable hard cheese alternative has a well deserved spot on any cheese board. It's also great as slices on a sandwich or grated for example in your breakfast burrito.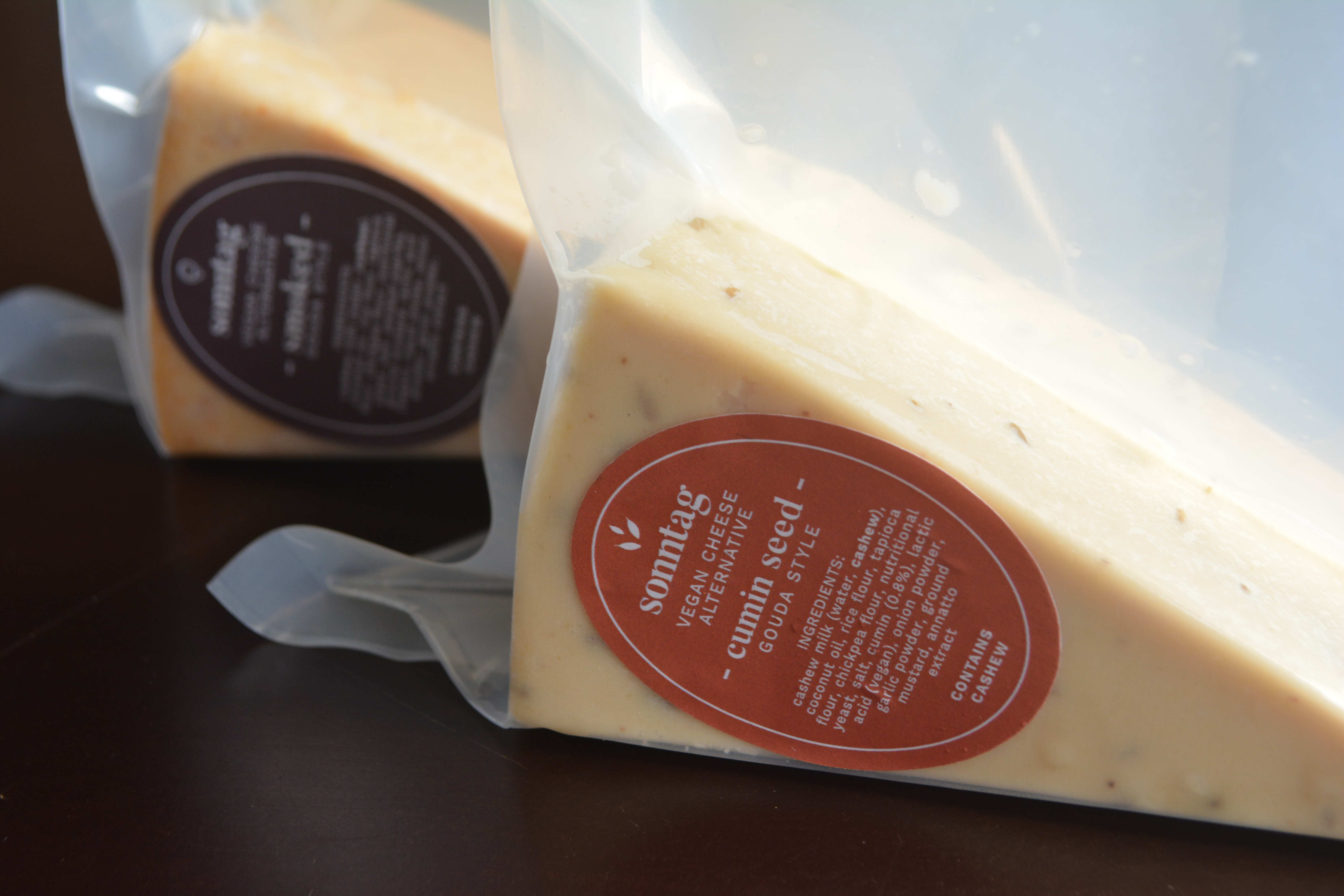 WHERE TO BUY
You can us at a few Farmers Markets in Auckland and find select Sonntag cheeses at:
Find a stockist near you
STAY TUNED
Subscribe to our mailing list and find out first about new product launches.