About our cheese
Delicious cheeses and more - all completely dairyfree. We make all our lovingly crafted foods from nuts, seeds and more plant based goodness.
Sonntag artisanal foods celebrate age-old European cheesemaking and fermentation techniques - no cows needed. Real food that fits into your sustainable and healthy lifestyle.
We at Sonntag believe that a plant based diet shouldn't require you to renounce familial and hearty foods. Perfect for your next grazing platter, paired with a wine or as an irresistible gift.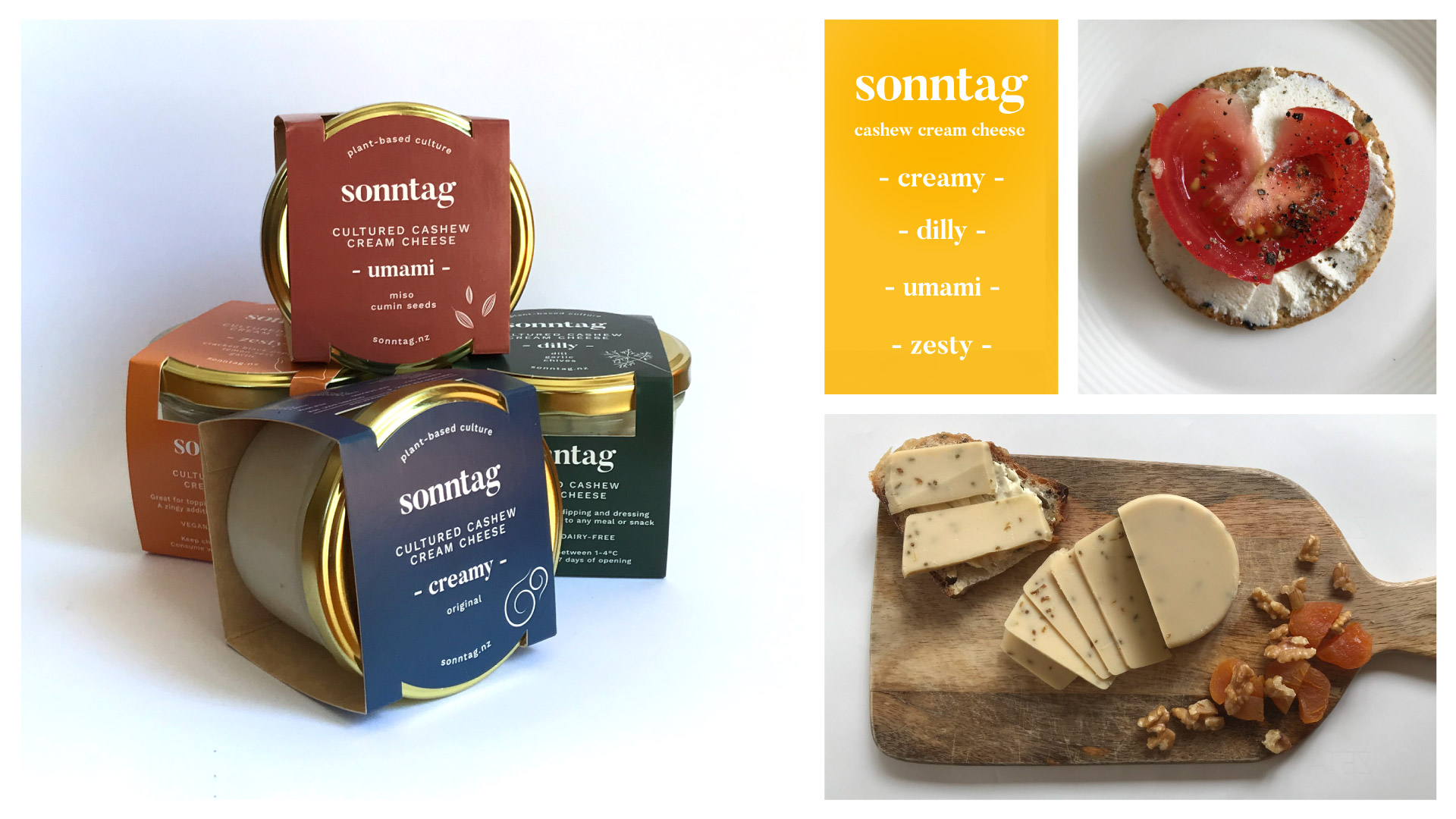 Packaged for good
Sonntag products come in plastic-free packaging where possible trying to incorporate home-compostable or returnable packaging. We aim to minimise our impact on the world, lessen our reliance on nonrenewable raw materials such as plastic and aim to produce the least amount of landfill during manufacturing. Return your clean Sonntag glass jars to us and we will reuse them
Stay tuned
Subscribe to our mailing list and find out first about new product launches.
Get in touch
Please get in touch with us for pick-up orders, wholesale inquiries or other curious questions.
Email us at hello@sonntag.nz